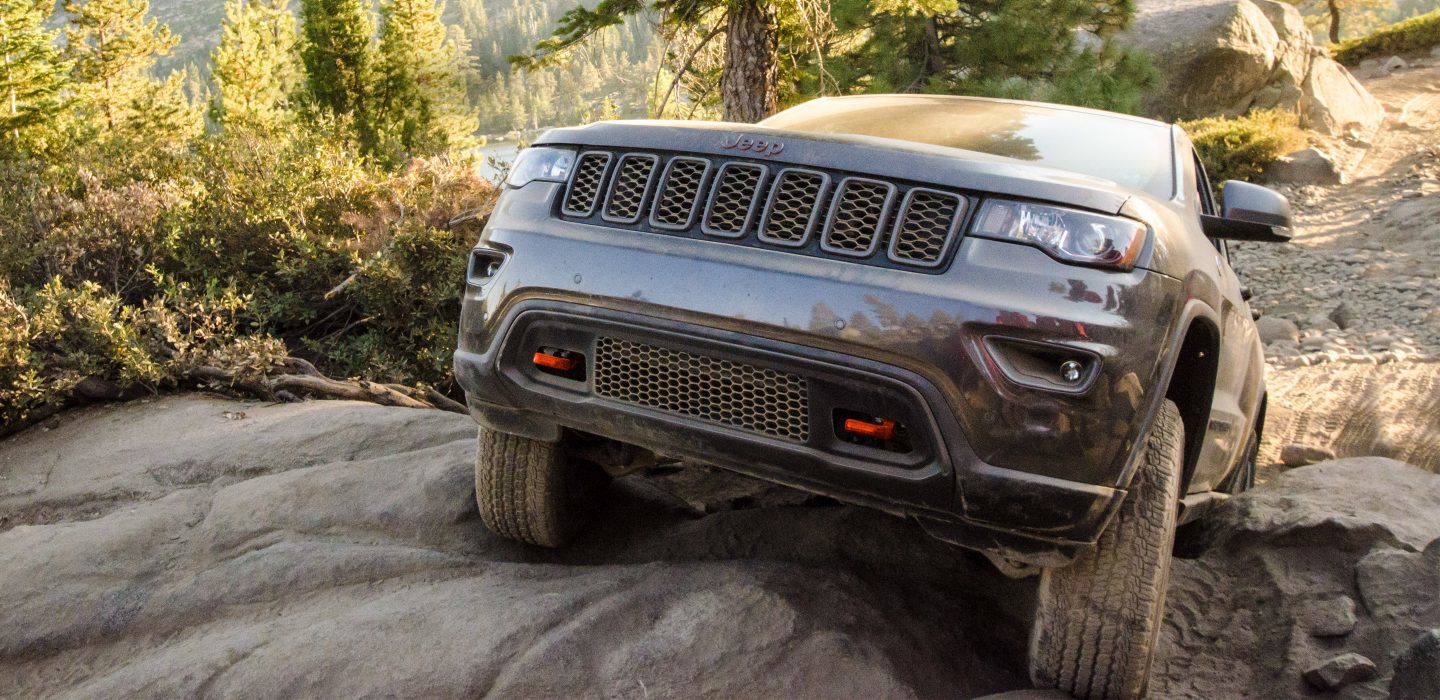 SUVs and crossovers are some of the most popular vehicles today, and that means that if you're in the market for one, you have a lot of options to consider. And with so many options, it can be a daunting task finding the perfect fit for you. At A. M. Maus and Son, we offer drivers in the Kimball, MN area with some of the best SUVs and crossovers available, including our lineup of 2018 Jeep® models for sale.
The Jeep brand of vehicles has a long history that includes some of the best options today like the 2018 Jeep Cherokee, 2018 Jeep Grand Cherokee, and the 2018 Jeep Compass. Each Jeep model is exquisitely built and offers drivers with everything they could want or need from a vehicle.
If you're in the market for a small crossover that's both a rugged off-road expert and an on-road joy look no further than the 2018 Jeep Cheroke. This small SUV is offered in five trim levels ranging from the base 2018 Jeep Cherokee Latitude to the off-road-focused, all-wheel-drive Trailhawk to the luxurious Overland.
If you like the look and feel of the Jeep Cherokee but are in the market for something a little bigger, we suggest the popular 2018 Jeep Grand Cherokee. The Jeep Grand Cherokee likely offers some combination of everything on your wish list and does it with style. Its off-road abilities also make it a great on-road vehicle thanks to several driving modes, advanced all-wheel-drive, and multiple engine options like the supercharged 6.2-liter V8 engine found on the Trackhawk which puts out 707 horsepower and 645 lb-ft of torque.
If you're looking for something on the smaller side, the 2018 Jeep Compass offers a perfect middle ground between the Jeep Cherokee and the 2018 Jeep Renegade. Though it's smaller, it offers 27 cubic feet of rear storage space while providing enough room in the back row for adult passengers. Each Jeep Compass model features a 2.4-liter four-cylinder engine that puts out 180 horsepower and 175 lb-ft of torque.
As amazing as these vehicles sound on paper, they're even better in person. So if you're looking to purchase a new 2018 Jeep model, head down to A. M. Maus and Son today and experience our fantastic Jeep models for yourself!