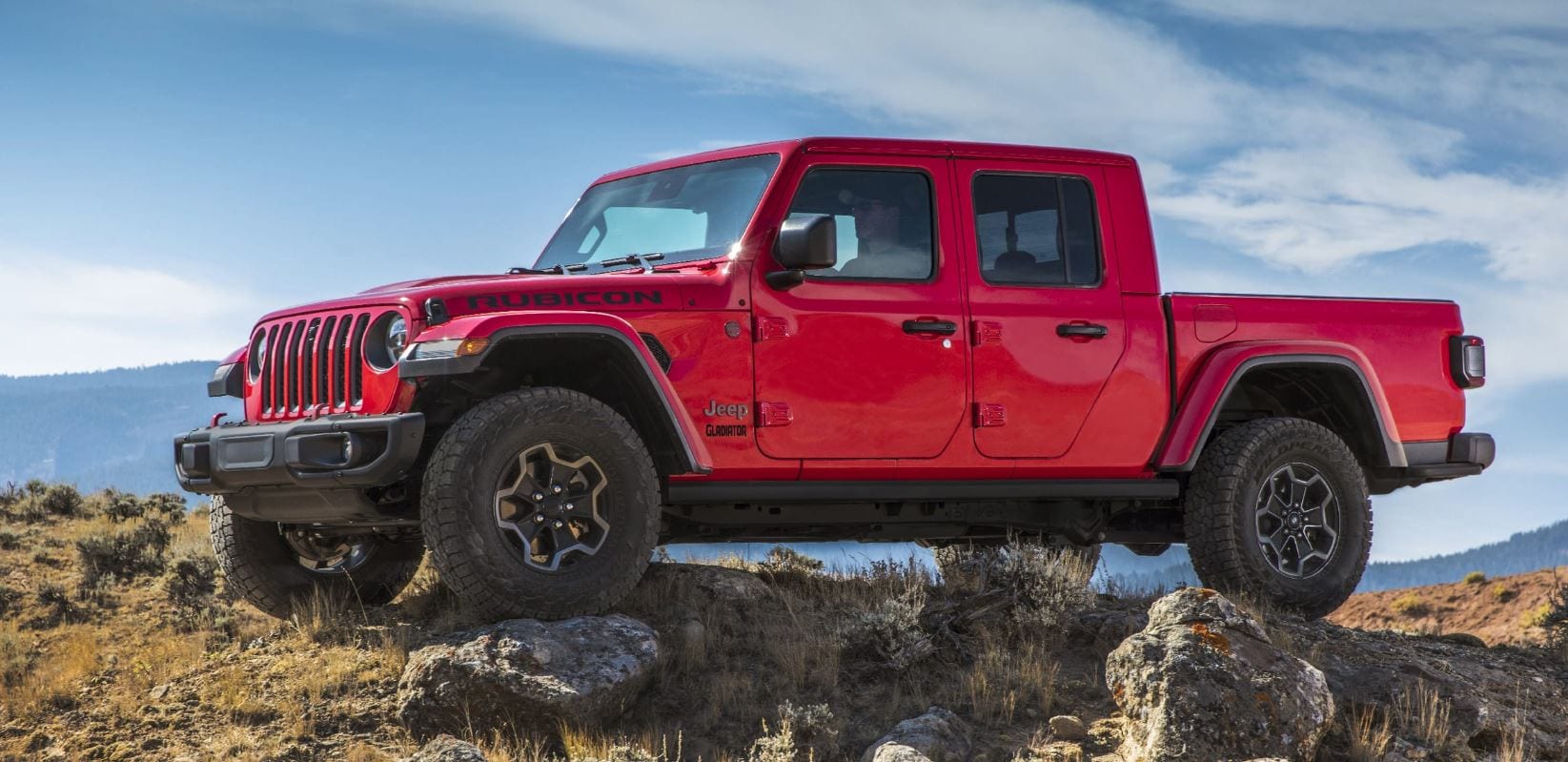 At A.M. Maus and Son we are dedicated to customer satisfaction, and a major part of achieving that is staying up to date with the latest Chrysler, Dodge, Jeep®, and RAM brand news. So, it should come to no surprise why we are excited about Jeep's latest news from the 2018 LA Auto Show.
It's been several decades since Jeep ever produced a pickup truck. Since the latest Jeep pickup iteration, drivers looking for a Jeep with extra cargo space would be isolated to the
Jeep Grand Cherokee
. However, Jeep has been listening to its drivers, and at this year's LA Auto Show unveiled the 2020 Jeep Gladiator.
Jeep's 2020 pickup is expected to look a lot like their flagship Jeep Wrangler, but with a five-foot truck bed, offering more versatility when it comes to cargo space. The Jeep Gladiator is expected to house a 3.6-liter V6 engine beneath its hood and will be able to tow up to 7,650 pounds. The engine power behind the 2020 Jeep Gladiator is certainly comparable to other pickup trucks already on the market and will offer the same rugged off-road capability drivers can expect with Jeep brand vehicles.
There are also rumors that later iterations of the Jeep Gladiator will come with a four-cylinder engine and a 48-volt mild hybrid system, means far better fuel economy. There is still a lot to learn about this Jeep pickup truck, and we're excited to experience it soon first hand once it arrives on our showroom floor.
At
A.M. Maus and Son
, we are a Jeep dealership that is dedicated to providing our customers with the full driving experience before they make the final purchase. While you may not be able to test drive the Jeep Gladiator quite yet, we have a plethora of other popular Jeep brand vehicles that can tide you over until it's 2020 release.