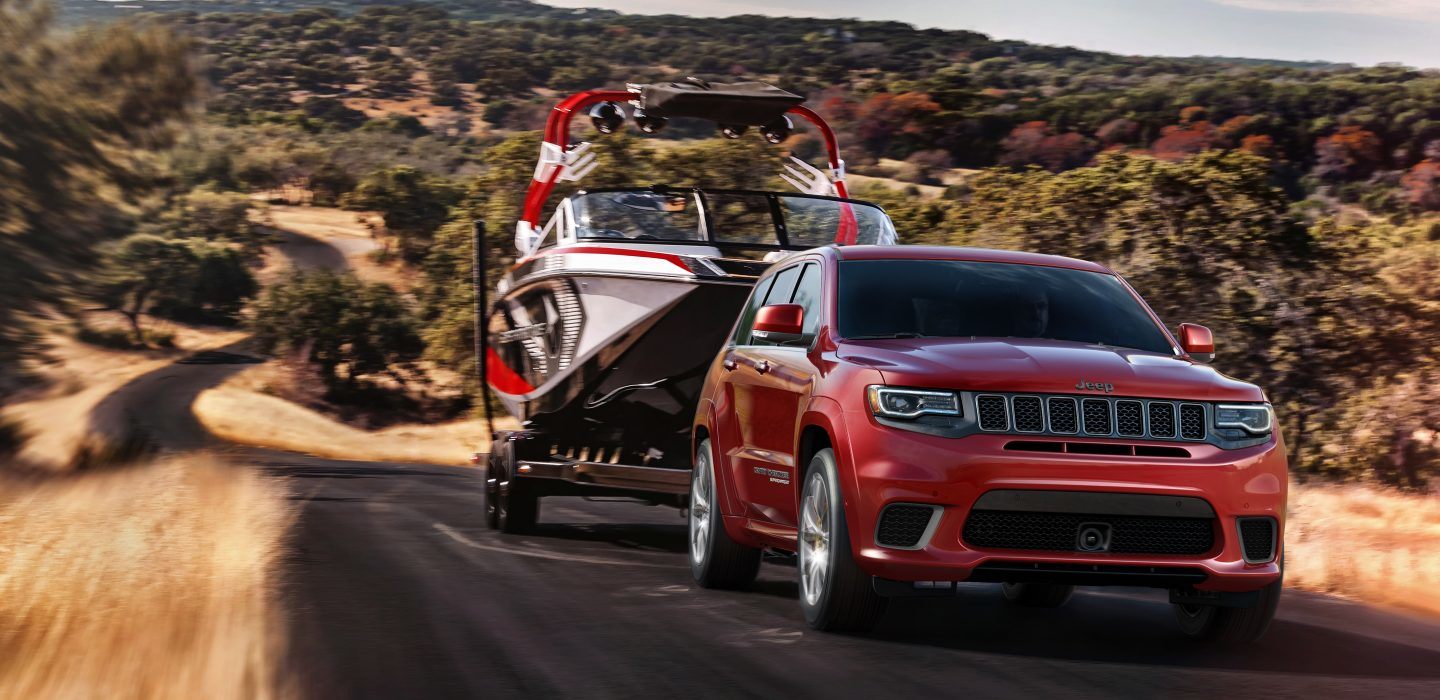 With summer in full swing here in the Kimball, MN area many of us are looking to get the most out of our summers with some quality road trips. Whether you're packing up for a short trip to a friend's cabin or setting out to conquer the open road, every great road trip needs the right accessories. Here at A. M. Maus and Son, we're sharing some of our favorite road trip accessories to help you get the most out of your drive.
Whether you're driving a new 2019 Jeep® Cherokee or your tried and true Jeep Wrangler, the right accessories will make any trip more comfortable.
While many newer models offer some sort of charging option for your electronics, a power inverter or charging dock always comes in handy when you need extra AC power. If you prefer using your phone to your car's infotainment screen for directions and music, a dashboard smartphone mount is a must. A smartphone mount allows you to get quick access to your phone while keeping your eyes on the road.
Aside from tech accessories, there are several other accessories and parts you can add to your car to enhance your trip. If you're bringing any outdoor recreational gear like bikes or kayaks, invest in some roof rails to save you space inside your car. If you're planning on spending a lot of time on the road or traveling through areas where you might encounter some weather, consider getting some all-weather floor mats to protect your car's floors from dirt, mud, water, and sand.
Before any road trip, you should always be sure to pack necessary items like extra food and water, emergency kits, and a map should you lose cell service at any point. You may also want to bring along a small handheld vacuum to remove food, dirt, or sand from your car.
As your Kimball, MN RAM dealership, we want you to enjoy every trip. Be sure to visit our service center before any long journey to ensure that your car is tip top shape. We can help you with everything from oil and filter changes to new tires. Also, check out our
Mopar parts and accessories
to get the best accessories for your specific make and model.