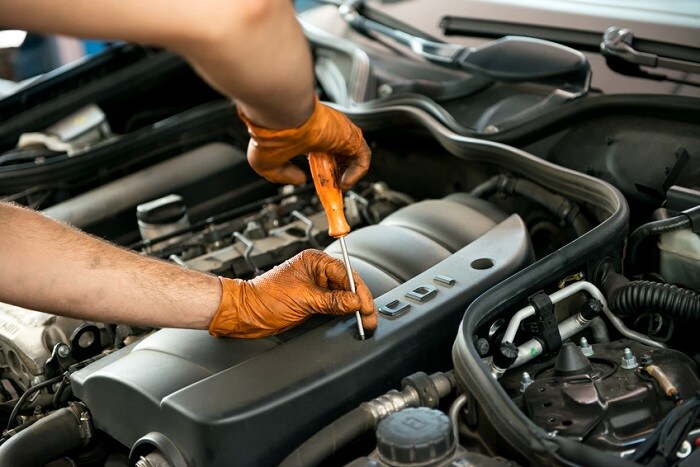 We've had a long and, at times, harsh winter here in Minnesota and if you're like us, you've been exposing your car to the harsh elements for months. While summer in Minnesota is great for camping, road trips, and hanging out on the lake, the heat can affect your car; which is why we recommend taking a few easy steps to ensure that your car is ready for the heat.
Follow these simple summer vehicle care tips to ensure that your summer is hassle-free, at least when it comes to your car.
To start, we recommend that you get that oil change that you may have been putting off. We get it, coming in for an oil change is often at the bottom of our to-do list. However, after a season of driving through ice, snow, and dirt, your car could probably do with some fresh oil and a new oil filter. Your car's oil and oil filter are vital for lubricating and protecting your engine. And with the summer heat, it's crucial that your engine runs smoothly.
Another area to keep an eye on is your engine's coolant levels. Higher temperatures cause your vehicle's various fluids to evaporate more quickly, and without proper coolant levels, your engine runs the risk of overheating.
If you plan on traveling this summer, whether you're going up to the cabin or out camping, we always recommend that you make sure your vehicle is stocked with the proper tools and supplies, should it encounter a roadside problem and need a quick fix. You might even consider storing an emergency bag with water, food, first-aid kit, portable charger, and jumper cables.
And remember to stop by
A. M. Maus and Son
for all your vehicle needs including
parts and service
. Our expert team will get you ready for summer in no time!