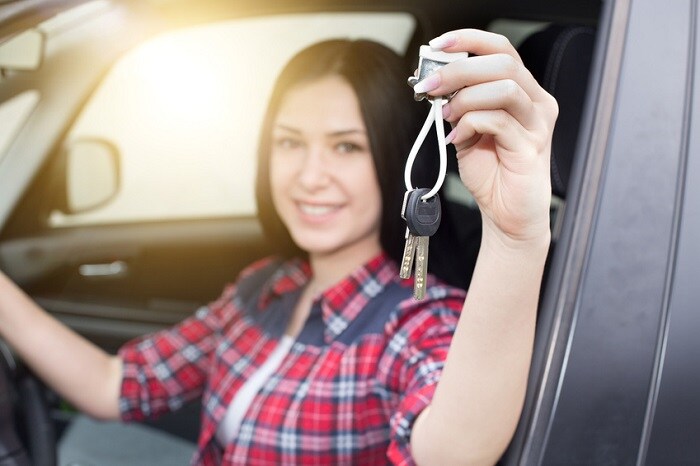 So, you're interested in buying your first car, but don't know where to start. This feeling of hesitation is fair, considering how much of an investment buying your first car can be. But worry not, as our friendly staff can help! A. M. Maus and Son is a trusted Chrysler dealership that is proudly family-owned-and-operated. We first opened our doors in 1928, and since then have built a strong customer relationship with drivers in Kimball, Minnesota and beyond who are looking to buy their first car. So what exactly do you need to know?
First things first, you should determine how much you can afford on a monthly basis. Proper budgeting can make the difference in how satisfied you feel with your eventual purchase.
Next, you should figure out what you're looking for. If you want something with plenty of room, a fully loaded Dodge SUV may be your vehicle of choice. Alternatively, if you're looking for something fuel efficient a compact hybrid sedan will probably satisfy.
Once you've picked your vehicle of choice, head down to your local dealership and give a couple of your picks a test drive. The only way you'll know a car purchase is worthwhile is if you sit behind the wheel.
All that said, the best thing you can do when buying your first car is to find a dealership that you can trust. A trustworthy dealer can take the hassle out of buying your first car, as they can guide you through all the details, and ensure you get the most bang for your buck. At A. M. Maus and Sons, customer service is our number one priority. We strive our best to ensure that all of our customers leave our lot happy. At our dealership, we carry a wide variety of Dodge models, RAM trucks, Jeep SUVs, and Chrysler cars, with brand new, used, or certified pre-owned options.
Whether you want to sit behind the wheel of your ideal vehicle, or need a bit of guidance when buying our first car, our kind and skilled staff can help. Stop by A. M. Maus and Son today!