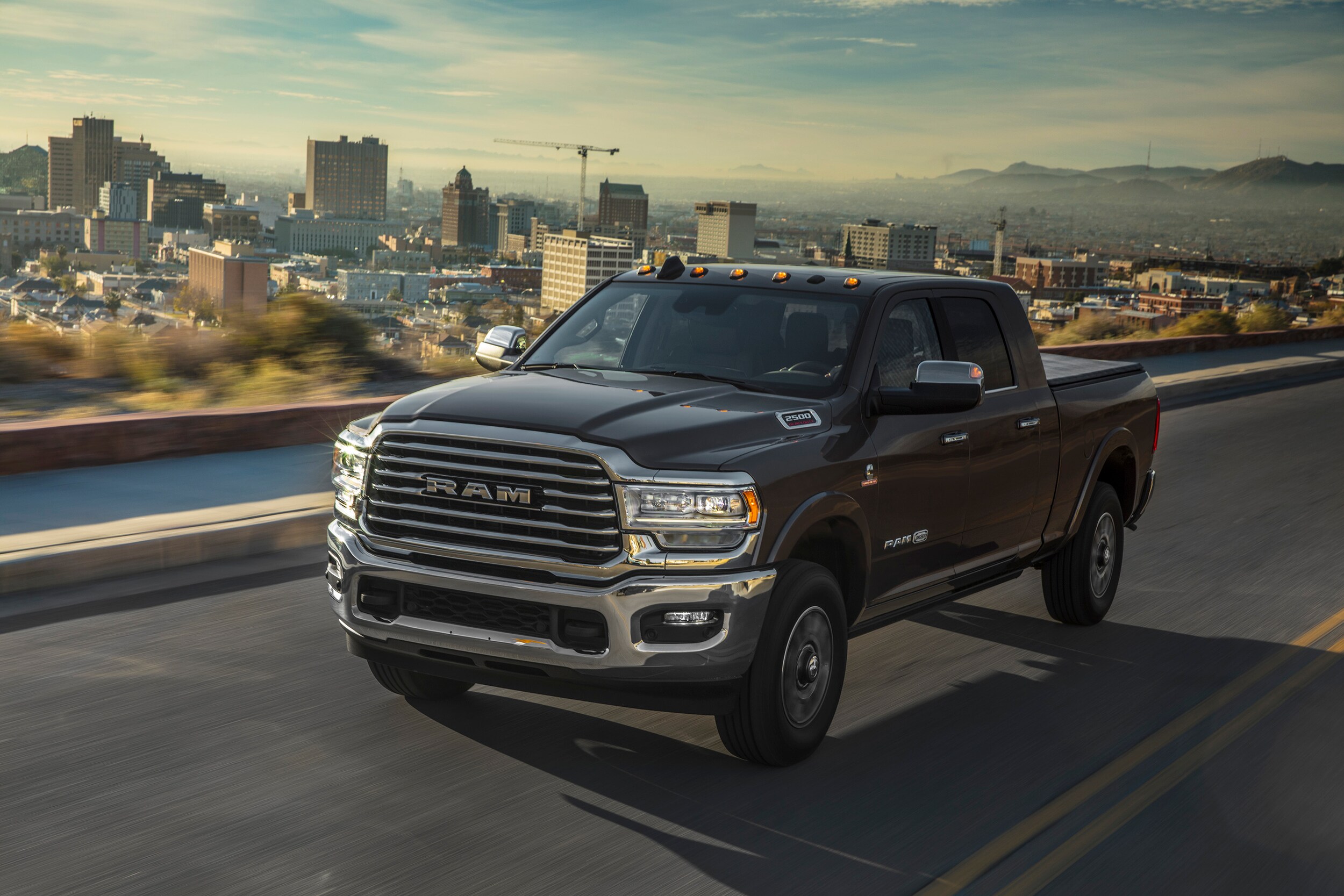 When you visit our Dodge, Jeep®, Chrysler, and RAM dealership, you can expect to receive top-notch service from a team of auto professionals who are committed to quality service. On top of this, you can also expect to find the impressive 2019 RAM 2500 on display in our showroom.
RAM has a reputation of manufacturing trucks that pack quite the punch. They typically offer plenty of horsepower beneath the hood and are built with unmatched durability. The 2019 RAM 2500 stays true to this reputation, offering a driving experience that is second to none.
For starters, the 2019 RAM 2500 promises quite a bit of oomph beneath the hood. As standard, this powerhouse truck is equipped with a 6.7-liter V6 engine. This huge engine pumps out an impressive 370 horsepower and 429 lb.-ft. worth of torque. Drivers who think 370 horsepower isn't enough will be satisfied to learn that this RAM truck offers an available 6.4-liter HEMI V8 engine, which increases the horsepower to 410 and the torque to an outstanding 850 lb-ft.
The 2019 RAM 2500 is an unstoppable power wagon that offers a ride that isn't just impressive, but comfortable as well. This is a truck that utilizes the latest in modern automotive technology, as well, including a sizeable 8.4-inch touchscreen equipped with the latest in Apple CarPlay™ and Android Auto™ compatible software. Higher end options, like the 2019 RAM 2500 Laramie ups the game by bringing leather upholstery, a 12.0-inch infotainment screen, and 18-inch wheels.
If you want to test drive this powerful new RAM truck or are interested in this truck's smaller sibling, the 2019 RAM 1500, our team at A.M Maus and Son have got you covered. We'll set you up with a test drive of the RAM truck of your choosing so you can experience the power and class first-hand.