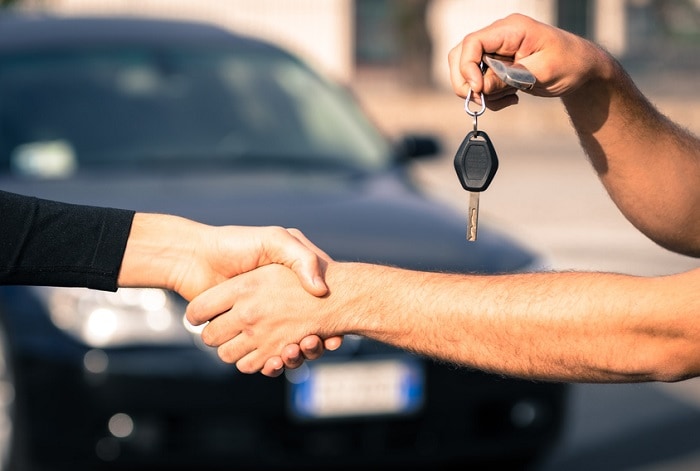 Drivers in Kimball, MN shopping around for a Dodge dealership near me need to check out A.M. Maus and Son Chrysler Dodge Jeep® RAM. Our Kimball, MN dealership has a wide variety of new models for you to choose from as well as several different financing options to choose from. Unsure of whether buying or leasing is the right path for you? Don't worry! Our expert finance team can walk through the specifics of each and help decide which option is best for you.
Leasing is an option that many drivers don't even consider when they begin the car-shopping process. However, leasing has lot of benefits and may be a better option for certain drivers. When you lease a car with us, you can avoid new car depreciation and costly interest rates associated with traditional loans. All you must do is pick out your dream car, determine the length of your lease, and make your monthly lease payments. It really is that simple! At the end of your lease, you can either pick a new car to lease or buy the car outright by paying the remaining cost.
While leasing is a great option for some, it isn't for everyone. So, if you're looking to buy the new Dodge Durango, make sure you visit our Dodge dealership. At A.M. Maus and Son Chrysler Dodge Jeep RAM, we make buying just as fun and simple as leasing. Pick out the right model for you, sit down with our finance team to work out the details of your financing plan, and drive away with a car that is one hundred percent yours! To get started, head over to our website and fill out a financing application.
Our dealership additionally serves the nearby towns of Buffalo and Hutchinson, MN. We look forward to meeting you.