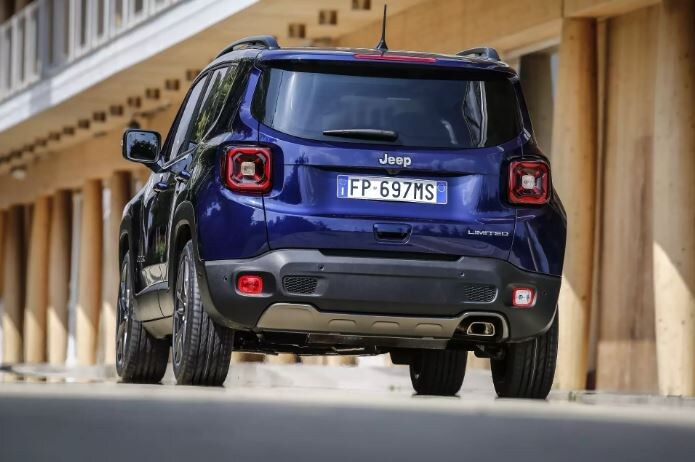 Our team at A. M. Maus and Son are automotive fanatics and are always excited to show our customers our wide selection of Chrysler, Jeep®, Dodge, and RAM brand vehicles. One of the new vehicles to enter our Cold Springs, MN dealership, is the 2019 Jeep Renegade. Spunky and powerful, this Jeep family standout is bound to be a popular pick this year.
The Jeep Renegade broke out into the Jeep lineup as a quirky newcomer. Offering a design that appeared to be one-part Jeep Wrangler, and two parts Jeep Grand Cherokee, by some regarding the Jeep Renegade was seen as the black sheep of the Jeep brand. That said, the Jeep Renegade has certainly proved itself as a fully capable and rugged SUV, and the 2019 model is bound to be no different.
The 2019 Jeep Renegade sports the same, powerful 2.4-liter Tigershark four-cylinder engine, which boasts an impressive 180-horsepower and 175 lb-ft worth of torque. In the Limited and Trailhawk trim options, drivers can expect a marginally more powerful, 1.3-liter GSE engine known as the Firefly, which provides drivers with 177 horsepower, and 200 lb-ft worth of torque.
The 2019 Jeep Renegade doesn't change the charming exterior too much, which is great since the styling is what earned the Jeep Renegade its name. Drivers of the 2019 Jeep Renegade can expect a small SUV that packs a powerful punch, and the Trailhawk trim option can keep up with some of the markets most capable off-road vehicles.
If you want to experience what the 2019 Jeep Renegade has to offer, visit our Kimball Jeep dealership today. At A.M. Maus and Son, we make customer satisfaction our main priority and will go above and beyond to ensure that all of your automotive needs are filled in full.