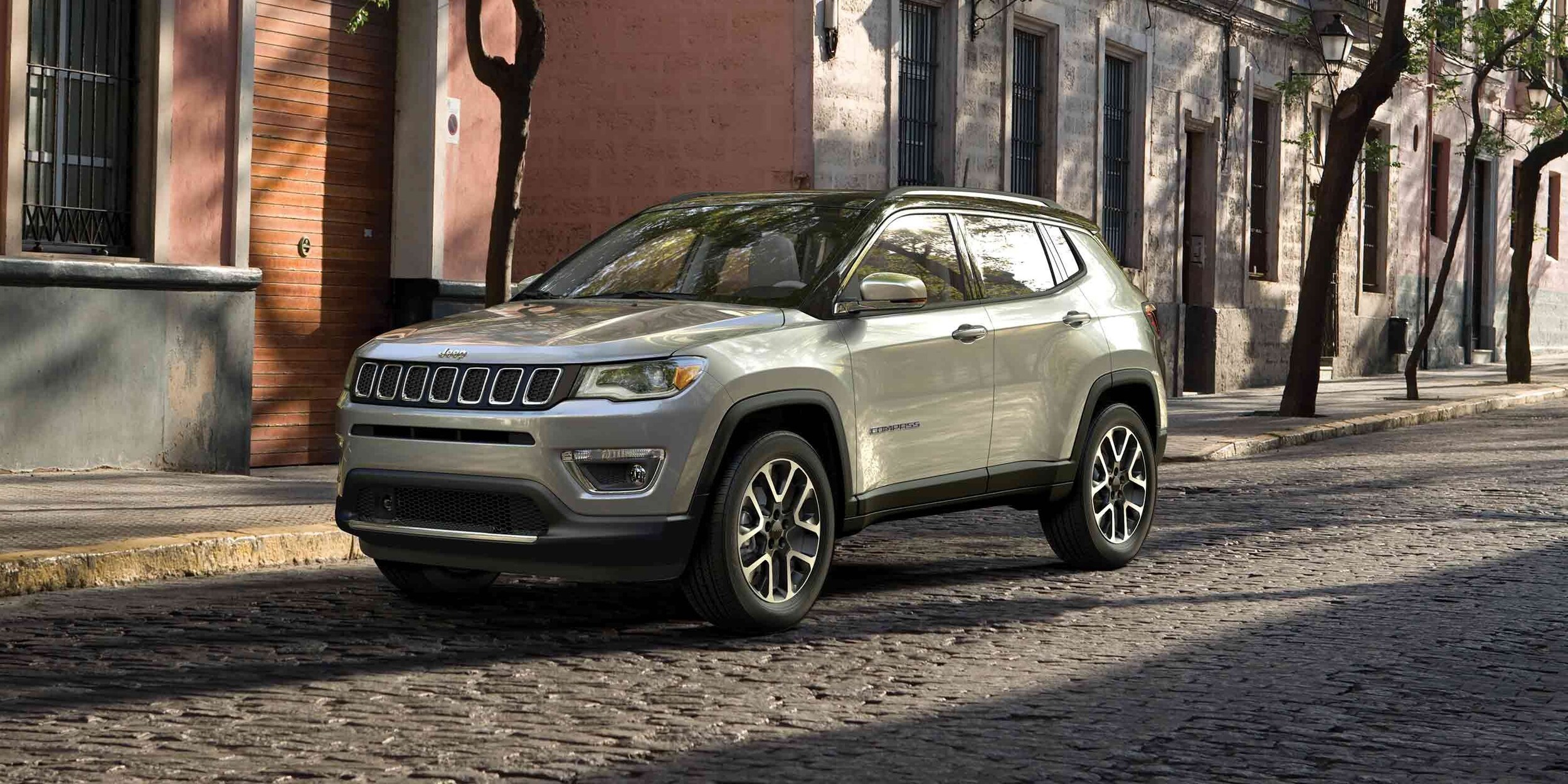 If you're looking for a trusted, customer-oriented
Jeep® dealership
, look no further than A.M. Maus and Son. Our Kimball, MN dealership is family-owned and operated. We believe in selling cars at an affordable price and have been doing so since 1928. We have sales specials going on year-round at our dealership, so it's always a great time to stop and see which models are on sale currently. Our showroom is open 6 days a week from 8am to 7pm Monday through Thursday, from 8am to 6pm on Fridays, and from 8am to 4pm on Sunday.

Right now, we have a wide variety of sales and specials going on at A.M. Maus and Son Chrysler Dodge Jeep RAM. We are selling over 20 of our new 2019 models at a discounted price, including the 2019 Jeep Compass. This model can tow up to 1,000 pounds and gets an estimated 32 MPG on the highway. For more information on this great Jeep model, visit us today. We also offer select discounts on our used inventory, you can check out our website for details on which models are currently on sale. If you have any vehicle maintenance that needs to be done, check out our service coupons. They cover new accessories, new parts, tire rotations, oil changes, and more. Also, you can pay 0% APR on several Jeep models for the first 72 months after purchase. This is just one of our many financing specials!

Now that you're ready to buy a new vehicle, come into A.M. Maus and Son Chrysler Dodge Jeep RAM to check out our full lineup of 2019 models, including the 2019 RAM 1500. Our dealership also serves the nearby cities of Hutchinson and Buffalo, MN. If you have any questions or need more information, feel free to call us at (320) 398-3210.