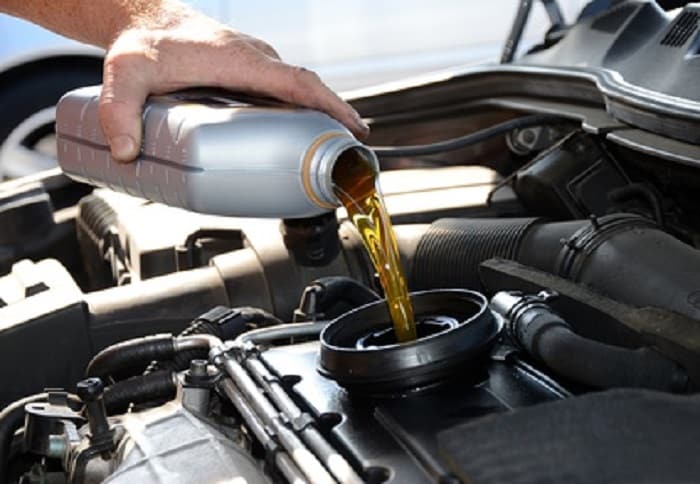 If you're looking for a Kimball Dodge dealership that has your best interest in mind, look no further than A.M. Maus and Son. We are committed to our customer's satisfaction, regardless if they're looking for a new car, or are hoping to improve their overall driving experience through five-star maintenance services.
Our maintenance team is often asked about the importance of motor fluids. There are three important fluids to be aware of that keep your car running smoothly: motor oil, coolant, and transmission fluids. These three fluids play a huge role in your overall driving experience and can even dramatically affect the life-span of your vehicle.
For starters, transmission fluid acts as a lubricant for your transmission. Your transmission is a crucial piece of your car's engine, and without it, your car would lake the ability to change gears effectively. By swapping out your transmission fluid every 15,000-30,000 miles, you can avoid damaging your transmission, which can be quite costly to fix.
Coolant is another crucial motor fluid in that it keeps your car's engine at an optimal temperature. Coolant is stored in the radiator of your car's engine, and while your engine may get hot, coolant keeps it from crossing the edge into overheating territory.
Motor oil is possibly the most critical motor oil as it lubricates all of the complex parts and pieces of your engine. Over time this lubricant can become grimy, and by effect, less efficient. Old grimy oil can cause some serious damage to your engine. Many manufacturers recommend that you swap out your motor oil once every 3,000-5,000 miles.
Regardless if you're looking to upkeep with regular maintenance, or need to have some of your motor fluids switched out, the team of car service experts at our Chrysler service and parts department are here to help. At A.M. Maus and Son, we strive every day to fulfill all of our customer's automotive needs and will go above and beyond to ensure you leave our dealership 100% satisfied.