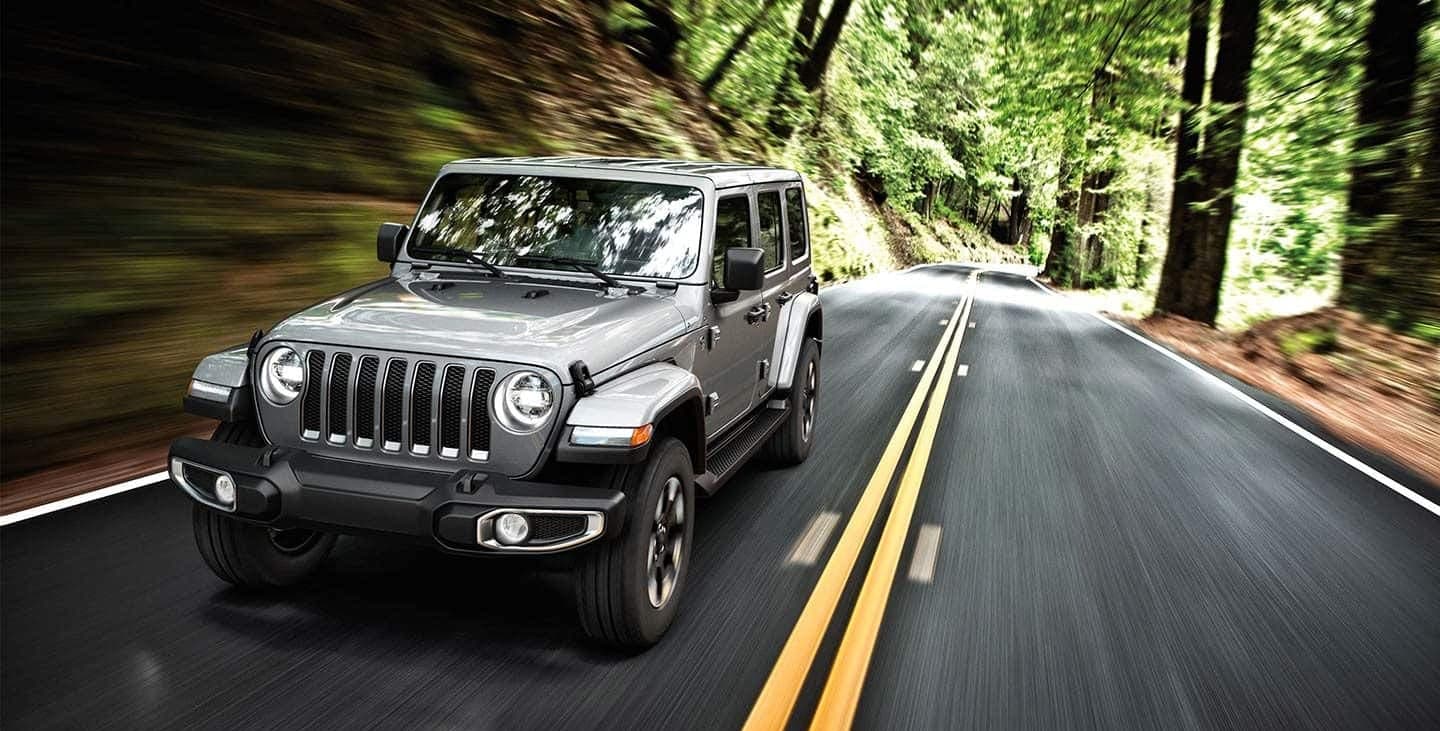 If you're looking for a Kimball Jeep® dealership that puts customer satisfaction first, you've come to the right place. At A. M Maus and Son, we offer a wide selection of new and used vehicles for our customers to choose from. One of the latest additions to our showroom is the 2019 Jeep Wrangler.
2019 is turning out to be a great year for Jeep. From the confirmed rumors of a Jeep pickup truck, to the a family lineup of SUVs that stand out from the rest, its easy to see why Jeep is one of the most popular car brands out there. The Jeep Wrangler is the flagship Jeep model and has always existed in a league of its own; the 2019 iteration of the Jeep Wrangler is shaping up to be no different.
The 2019 Jeep Wrangler stays true to the classic vintage design that the Jeep Wrangler is known for. Rugged, versatile, the latest Jeep Wrangler is equipped with the latest in off-road technology, giving it unparalleled off-road capability beneath the hood the 2019 Jeep Wrangler sports a 2.0-liter four-cylinder engine as standard. The 2019 Jeep Wrangler makes an improvement to fuel economy, offering 23 mpg in the city and 25 mpg on the highway, which is a vast improvement from previous models.
The 2019 Jeep Wrangler comes in four trim options: Sport, Sport S, Rubicon, and Sahara. Like other members of the Jeep family , like the Jeep Renegade and Jeep Cherokee, the 2019 Jeep Wrangler comes equipped with a suite of modern features such as the latest in infotainment tech from Uconnect®, and an Apple CarPlay and Android Auto compatible entertainment system.
The 2019 Jeep Wrangler is truly an SUV-lovers dream, and you can test drive it today at A. M Maus and Son. Our team of automotive professionals can fill you in on all of the details of the latest Jeep Wrangler, and walk you through every step of the car buying process, all with the mission of exceeding your dealership expectations.