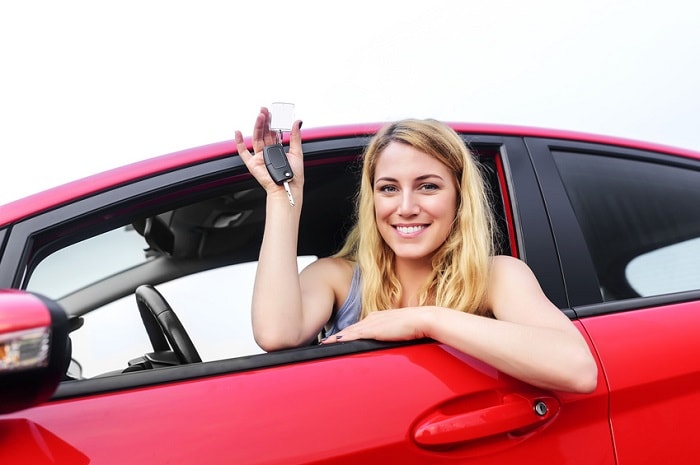 At A.M Maus and Son, we understand that with each stage of life comes an all-new set of automotive needs. From your first car as a teenager to your dream car during retirement, finding the best car for your stage of life can seem intimidating; fortunately, our team of car experts at A.M Maus and Son are here to help.
Out of all of life's stages, the youthful years of college can seem like the most stressful. Between college loans and exams, college students usually end up with a lot on their plate, and as a result are often looking for a car that has decent fuel economy, is affordable, and offers a fun driving experience.
The new Jeep® Renegade is certainly a vehicle that checks off all of these boxes. The 2019 Jeep Renegade is a compact SUV that offers great fuel economy, has plenty of room for friends and cargo, and is an affordable automotive option. It is also worth mentioning that the Jeep Renegade is, like most Jeep brand vehicles, rugged, and ready to tackle the rough terrain of road trips and outdoor excursions.
The latest Jeep Renegade earned an mpg rating of 22 in the city and 30 on the highway, which is quite impressive for an SUV of its size.
Beneath the hood, this compact Jeep SUV sports a 1.3-liter four-cylinder engine that brings 177 horsepower for college-aged drivers to play with. On top of that, the 2019 Jeep Renegade Trailhawk option, comes equipped with a simple and easy to use a 4-wheel-drive system which makes for a seamless off-roading experience.
As a whole package, the 2019 Jeep Renegade brings a lot to the table. At A.M Maus and Son you can find this compact Jeep SUV and other Jeep SUVs for sale. Our passionate team of car experts can set you up with a test drive and help you find the car that checks off all of your automotive boxes.