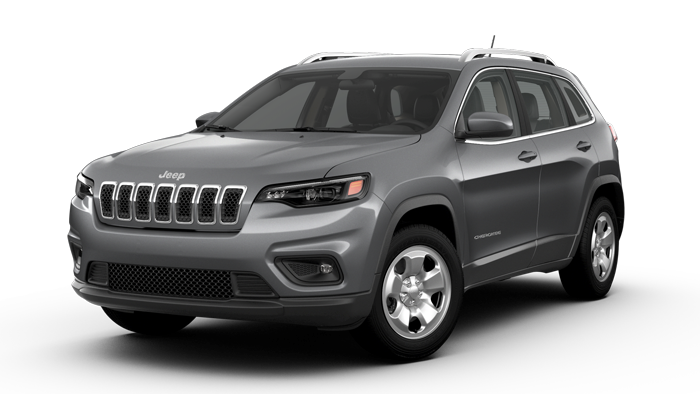 The popular 2020 Jeep® Cherokee has a lot to offer local drivers. You'll find space for the whole family, an impressive array of technology, advanced safety features, and even great mileage in the new Jeep Cherokee. But we've found that a lot of buyers are asking about one thing in particular – the 2020 Jeep Cherokee towing capacity.
What Is the Jeep Cherokee Towing Capacity?
Like any SUV, the towing capacity of the latest Jeep Cherokee depends on which powertrain option you choose. The good news is that at any level, you'll find a tough and powerful SUV with a high towing capacity. At a lower level with a 2.4 liter Tigershark MultiAir engine, the 2020 Jeep Cherokee boasts a 2,000 pound towing capacity. If you opt for a 2.0 liter Turbo Engine, that capacity goes up to 4,000 pounds. And at the top of the line the 3.2 liter Pentastar V6 option, you'll find a best-in-class towing capacity of up to 4,500 pounds on this Jeep SUV.
Why Does Towing Capacity Matter?
Almost anyone will find in the course of their car's life that they're glad for a good towing capacity. Maybe your child is moving into a new home – rather than rent a truck to move them, you can just tow a trailer to haul furniture. Perhaps you're helping a friend's car out of a ditch. Here in Minnesota, one of the most common reasons for towing is to get your boat to the lake in the summer! Whatever your reasons, the towing capacity of the 2020 Jeep Cherokee will get you, and whatever you're towing, where you need to go.
2020 Jeep Cherokee in Kimball, MN
We can answer all your questions about the towing, safety, and more of this versatile SUV here at your friendly Kimball car dealership. The dedicated staff at A.M. Maus and Son are experts on all things Jeep Cherokee, so call today to start your next adventure!