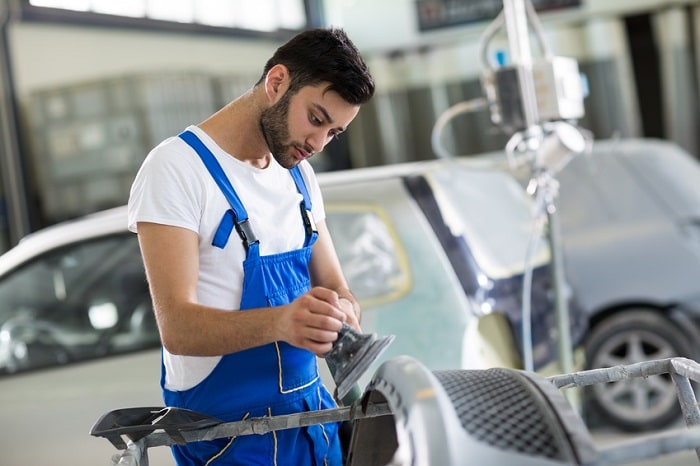 ?
In a perfect world, you'd buy a car, truck, or SUV and it would run perfectly with no maintenance for the next ten years. Unfortunately, technology hasn't caught up with our dreams yet, so you'll still need to bring your car in for some upkeep. But more than that, it requires quality maintenance – which is what you'll find at A.M. Maus & Son when you search "Dodge service center near me."
Why Use Our Dealership's Service Center?
Many drivers wonder what the benefit of a dealership service center is compared to others they may see. There are a lot of reasons why our Dodge, Chrysler, Jeep®, and RAM service center is better for your vehicle, but the biggest is expertise. When you visit our service center, our technicians work on all kinds of makes and models. So you can bet they'll be an absolute expert on your make and model. Our technicians work hard to build an expertise in Jeep, RAM, Dodge, and Chrysler minivans, cars, trucks, and SUVs. This means they know your vehicles inside and out, and have easy access to the best parts and equipment for repairing your car, truck, or SUV.
Service Center in Kimball, MN
If you want service for your Chrysler, RAM, Dodge, or Jeep model, we make it as easy as possible. In addition to our highly trained and specialized technicians, scheduling appointments is simple and straightforward with our online tool. You'll also get outstanding customer service when you visit the service center at our RAM, Dodge, Jeep, and Chrysler dealership. Kimball, MN drivers will find friendly staff, a comfortable waiting room, and even shuttle service at A.M. Maus & Son!