Jeep® is making some big changes in its lineup for the 2021 model year, and a major one is the new 2021 Jeep Wagoneer. This premium, three-row Jeep brand SUV is expected to be the largest model of the family and at the same time will revitalize a long-held classic. To help you learn more our Kimball, MN Jeep dealers from A.M. Maus and Sons have put together this brief preview.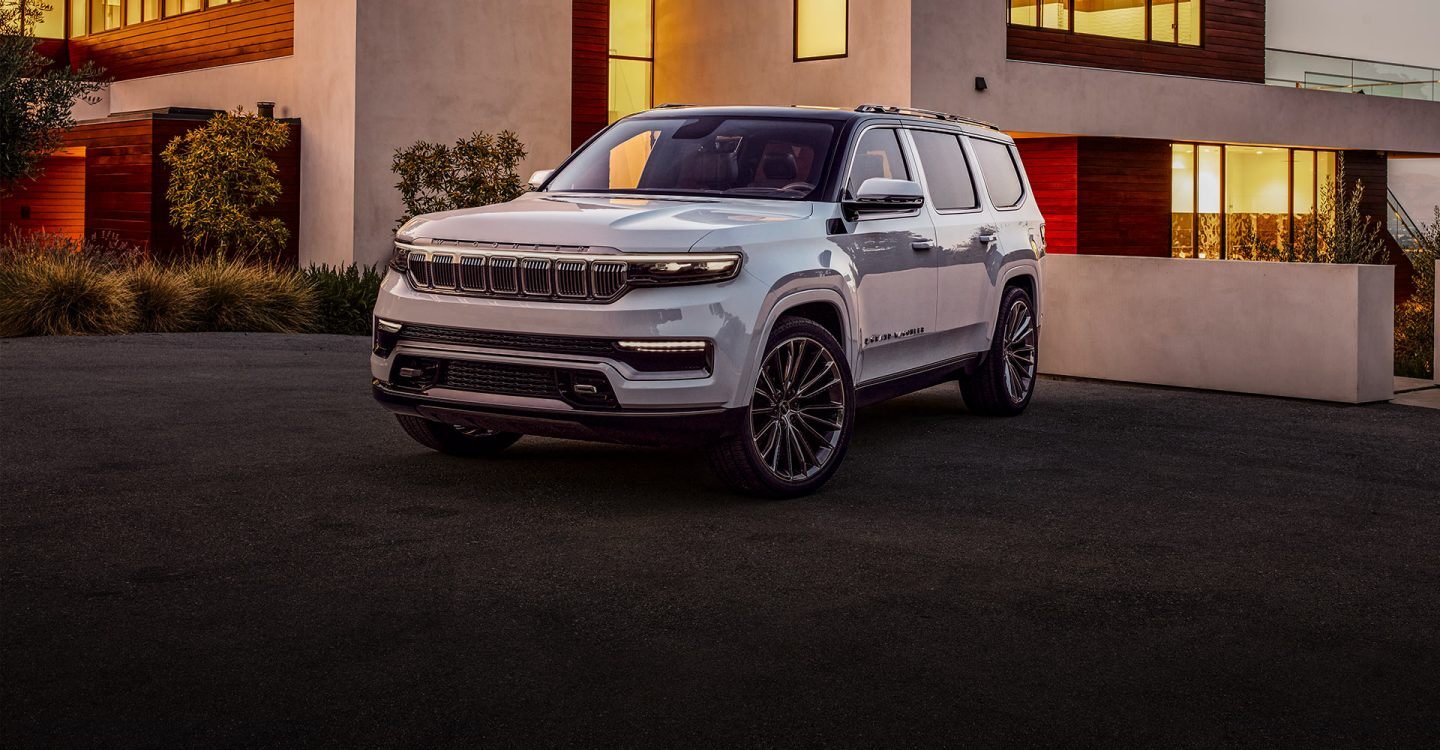 2021 Jeep Wagoneer Model Details
Model Details:
Three-Row SUV
Pane Glass Roofing
Intelligent LED Headlights
The Jeep Wagoneer originally left the Jeep family back in 1991. Since then, Jeep has continued to focus on its two-row, adventure-ready SUVs. While the new 2021 Jeep Wagoneer still has that sense of adventure, it is expected to be a premium three-row SUV that rises a step above the Jeep Grand Cherokee.
There are still some unknowns regarding powertrain specs, fuel economy, and whether there will be an off-road-ready version. However, we do know that the Jeep Wagoneer will come in two variants, the Jeep Wagoneer and Jeep Grand Wagoneer. This new large Jeep SUV will also come with dazzling pane glass roofing, as well as Intelligent LED Headlights that provide clear view thanks to the dynamic 180 degrees of lateral rotation.
Special Features
Leather Upholstery with Wooden Accents
McIntosh Sound System
12.1-inch infotainment touchscreen
10.1-inch passenger touchscreen
Special Features of the 2021 Jeep Wagoneer
The cabin of the Jeep Wagoneer is a major highlight of this new Jeep SUV. For one, some models will get an interior wrapped in high-quality leather materials. This leather upholstery will be accented by heat-treated lacewood creating an eye-appealing textual contrast. Some models will also come installed with a phenomenal McIntosh® sound system, allowing you to blast your favorite tunes in crisp audio quality.
And set in the center dash is a big and bold 12.1-inch infotainment touchscreen as well as a partnering 10.1-inch touchscreen for passengers. As a result, both drivers and riders can have easy access to some of the Jeep Wagoneer's smartest features.
Learning More from Our Jeep Brand Dealers
The Jeep lineup is changing and our Jeep dealers near Saint Cloud, MN is here to help you stay on top of all the latest news. When you visit A.M. Maus and Sons of Kimball, MN we'll take that extra step to give you a dealership experience that'll exceed all expectations.