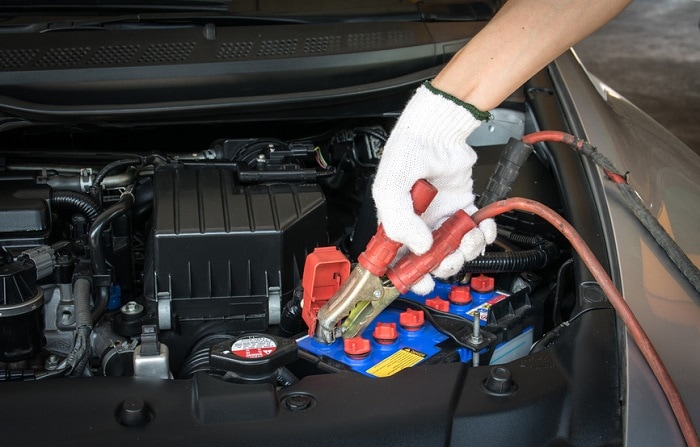 Knowledge is power when it comes to your vehicle's battery and electrical system. In fact, your car's battery powers every component of your vehicle, and if it isn't cared for, your car could easily break down anywhere, at any time. At A.M. Maus and Son, we understand how critical it is to care for car batteries, which is why we offer routine service and maintenance from our Kimball, MN service center whenever you need it. 
Common Causes of Battery Wear  
The battery of your car gives it the necessary jolt of electricity it needs to power all every single part under the hood. Have you ever been unable to start your car? Odds are, your battery wasn't charged enough. The average lifespan of a car battery is about six years, but a variety of factors, including human error, parasitic drains, faulty charging, and a defective alternator can affect the lifespan of your car's battery.  
·       Human Error - If you accidentally leave your interior light or headlights on after you've parked your car for the night, you run the risk of significantly draining your battery. 
·       Parasitic Drain - Parts of your vehicle can sometimes keep running even after you turn the key off, leading to a parasitic drain of your car's battery. 
·       Faulty Charging - If your car's charging system isn't working properly, your battery can't be sufficiently charged.  
·       Defective Alternator - The alternator automatically recharges your battery. If your alternator isn't working properly, your battery can't be recharged. 
Reasons to Service Your Vehicle at A.M. Maus and Son  
At our A.M. Maus and Son parts center, our knowledgeable technicians can diagnose anything that could be wrong with your car's battery. It's a good idea to regularly take your car to our service center for routine battery maintenance in order to keep your new vehicle running its best. We can perform a thorough diagnosis of your battery and attend to other issues as well, including removing corrosion from the battery post, checking water levels, and providing a refresher charge if needed. 
Here at our dealership near St. Cloud, MN, we provide our clients with the best, quickest, and most accurate service possible. Best of all, we are constantly offering service specials to save you money, as well as convenient service scheduling on our website. If you're suffering from car battery issues, visit A.M. Maus and Son, located at 21 Maus Drive.