Commercial Managers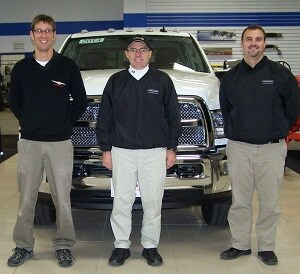 Rob Kuechle
Ed Maus
Steve Maus
Commercial business is our business! At A.M. Maus and Sons we want to help you get that commercial vehicle you been looking for. Our staff knows that if your buying a commercial vehicle, your most likely running a business or doing heavy duty tasks. Our commercial vehicles will help you achieve any task that's required for your business!

Whether it's a RAM 1500, RAM Chassis, RAM 2500, or any one of our RAM trucks, let us help you select the right vehicle to meet your unique business needs. Come by our car dealership near St. Cloud, MN today to learn more about our commercial vehicles!

Call (877) 766-2658 today!