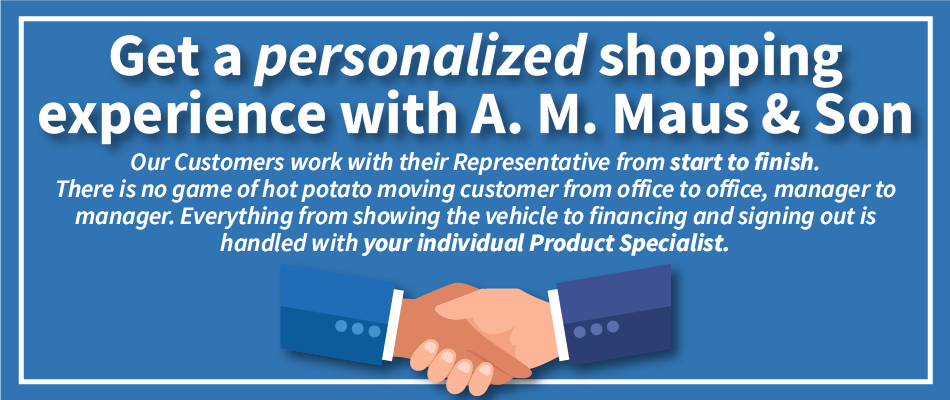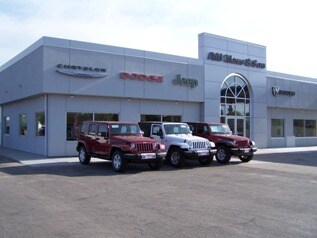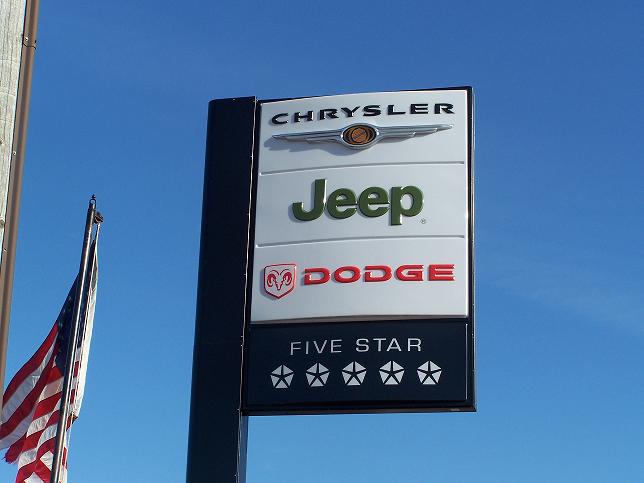 A. M. Maus and Son's roots go all the way back to 1928 when Andrew Maus Sr started a Standard Oil and service station. Through the years the business has stayed in the family and is now run by grandsons Edward, Cary, and Steve Maus.
The same standards apply like they did back in 1928. Customer service is our number one priority. We pride ourselves in providing our loyal customers with the newest vehicles on the market, like the
Chrysler Pacifica
 or the
Jeep Gladiator
. Not only do we sell new
Chrysler
, Dodge,
Jeep
,
RAM
, and
used cars
but we also sell ourselves with these vehicles. When you purchase from our car dealership you know that the doors will be open when you come back for
car service
, a new Jeep Cherokee, or even to say "Hi". We offer a more personal approach to customers by remembering names, faces, and connecting with you on a personal level instead of just selling you a Chrysler, Dodge, Jeep, RAM, and shoving you out the door.

A M Maus & Son Inc Is a Proud Recipient of FCA's Customer First Award For Excellence
"We are extremely impressed with the accomplishments these dealerships have been able to achieve in a short amount of time," said Al Gardner, Head of Network Development, FCA - North America. "We gave our dealer body the challenge to join us in focusing on increasing our customer satisfaction, loyalty and service retention and through the core pillars of this initiative, these dealers have shown that it's achievable. These dealerships will be able to proudly differentiate themselves as elite stores by being winners of the inaugural Customer First Award For Excellence. "
The Big Picture
To create a more positive customer experience, and stronger relationships, the Customer First Award for Excellence process addresses five key pillars: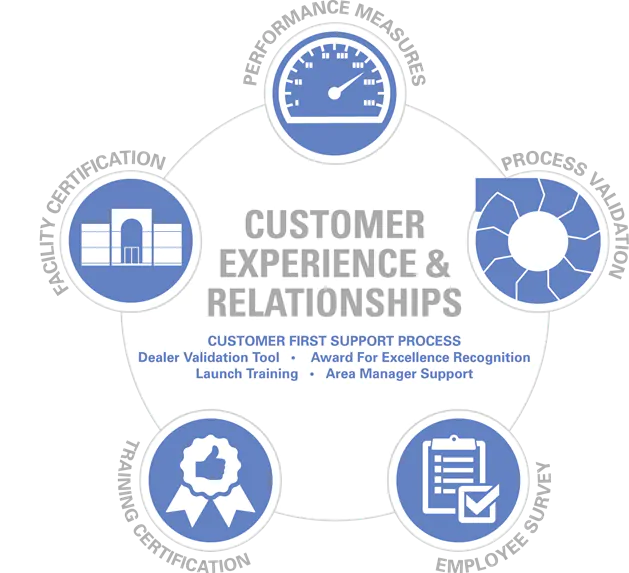 We strive to beat all prices and have stayed competitive in the market place. We take a low pressure approach even though we operate in the high pressure car world. You will find that we take more of an individual approach by not passing you off from a salesperson to a finance manager to a sales manager and possibly to a dealer principal! We each are the salesperson, the finance manager, and the sales manager. We collaborate extensively to come up with the best
trade-in values
, finance solutions, and/or the best possible price; all on a timely basis. We understand that you don't want to sit in a car dealership for hours waiting for a trade value or for the papers to get drawn up; your time is valuable to us and we treat it that way everyday. If you have any questions while doing research on your new car or want to schedule a test drive,
contact our dealership near Cold Spring, MN
. 
We welcome you to our Chrysler Dodge Jeep RAM dealership and urge you to take
us
for a test drive! Visit us today at
21 Maus Dr. in Kimball, MN
or give us a call at (877) 766-2658.