At A. M. Maus and Son, we strive to provide the best service possible, quickly, accurately and without hassle. The Service Department now takes appointments online; simply fill out the online form and our service staff will respond via your preferred method of contact to confirm your scheduled time. Before you come in for service, be sure to check out our service coupons for additional savings on your next appointment.
Our service center near Buffalo, MN has a service staff that is highly proficient in repairing Chrysler, Dodge and Jeep vehicles; rely on factory parts and procedures that set our dealership apart! You can contact our staff by calling 320-961-4895 or by stopping by at 21 Maus Drive. We want your experience to be nothing short of spectacular!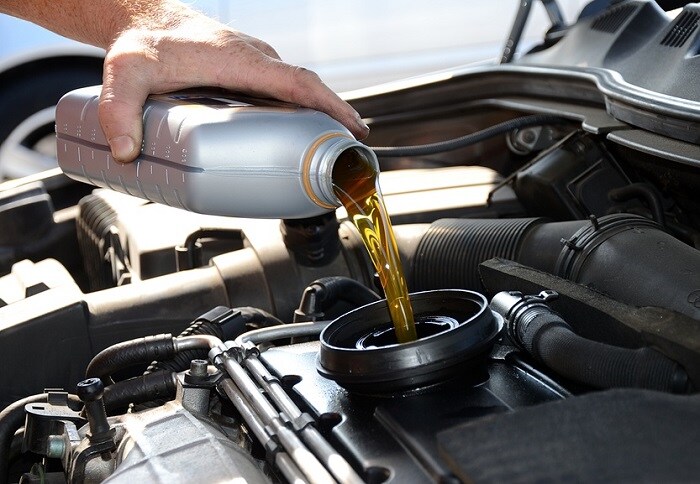 Service can simply be Upkeep...
Oil Changes Near Me
And of course sometimes you're just needing something simple. Oil changes are an important necessity for your vehicle. They keep your car healthy, and without them, your car will never run like new. With our professional team, we are the best place to get an oil change near you. AND we can do it for less.
Top 3 Reasons Oil Changes Near You are Important
1.) Oil Changes Allow Your Engine to Run Smoothly
Oil allows an engine's moving parts to function as they were designed to. It serves as a lubricator and a cleaner, and when oil degrades, these functions wither. Regular oil changes keep your engine running smoothly.
2.) Oil Changes Increase Gas Mileage
A smooth running engine allows it to use fuel more efficiently. Over time, this becomes extremely beneficial
3.) Oil Changes extend Your Engine's Life
Old oil that contains dirt and grime doesn't lubricate well. Without the lubrication, your engine parts will begin to experience friction against one another. And when those parts break down, the damage cannot be reversed. Upkeep is healthier on your wallet than a total repair.