In typical Wrangler Run fashion, last year we saw several inches of rain the night before. This helped cut down on dust on the gravel roads and made it extra muddy for the Jeeps to play in. We had over 100 Wranglers turn out for our 2021 event.
This years 8th Annual Wrangler Run is held on Saturday, October 1st. Come on out for lunch with Wild Country 99 serving up brats. All proceeds are donated to a local charity.
This event was created for us to give back to the community and also introduce many of our terrific customers to the Jeep family. Many people don't realize when they purchase their first Jeep that they have entered a community as caring and supportive as this one. 
Thank you for giving us at A.M. Maus & Son the opportunity to once again be able to focus the charitable efforts of the awesome Jeep Community to help a great cause.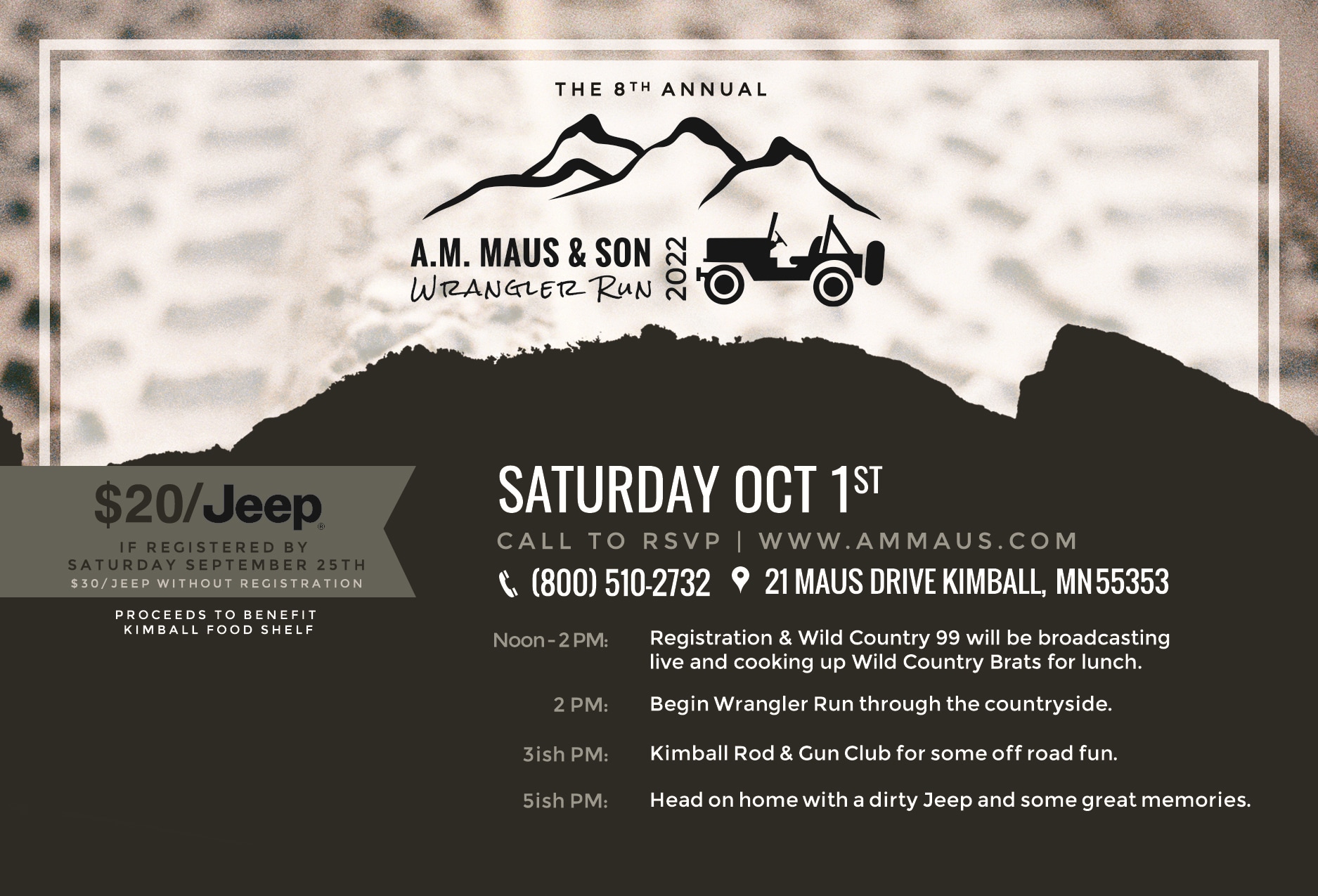 Below are photos of the 2021 Wrangler Run: