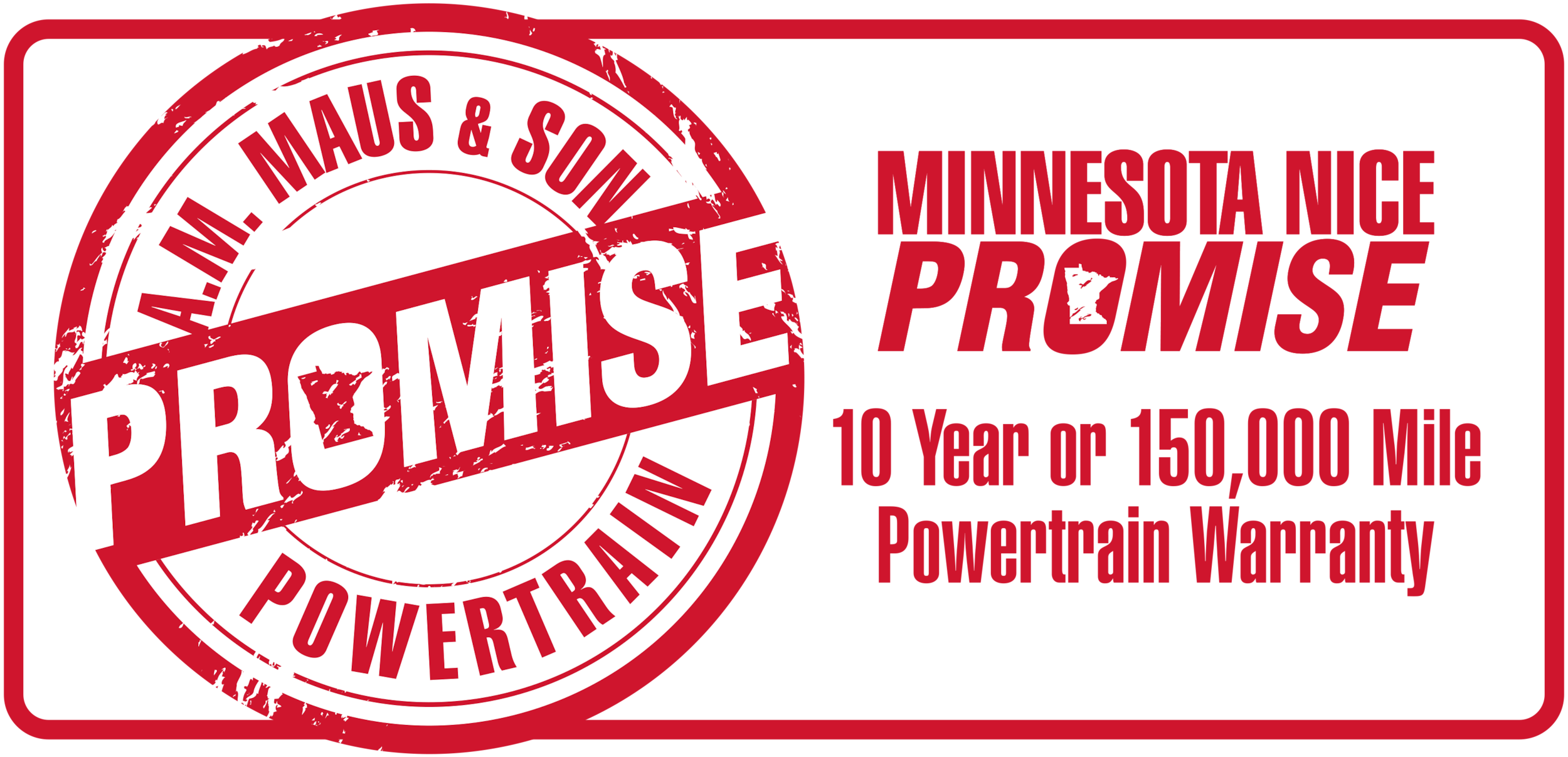 Here at A.M. Maus and Son we back our New and Pre-owned vehicles with 10 year or 150,000 mile Powertrain Warranty. This gives our customers added peace of mind at no-additional charge.
List of covered components:
Engine (all internally lubricated parts, cylinder heads, engine block, intake/exhaust manifolds, oil pump, timing chain/belt, and more)
Turbocharger/Supercharger (all internally lubricated parts)
Transmission (all internally lubricated parts, torque converter, vacuum modulator, and more)
Transfer Unit (all internally lubricated parts)
Drive Axle (all internally lubricated parts, cv joints, drive shaft/yokes, center carrier bearings, and more)
Of course people ask, "What's in the fine print?" . Not much really. There is a $100 deductible, the plan doesn't cover seals and gaskets (but will replace them if one of the above components fail), and its only available to the first owner. If you sell or trade the vehicle the warranty is void.

All you have to do is properly maintain the vehicle during the warranty period. It's that simple!
Plus you have the option of adding additional coverage that offers full mechanical and electrical coverage of your vehicle at a great price thanks to the Powertrain already being covered!

*certain exclusions do apply, no commercial vehicles, certain vehicles don't qualify including diesel engines and performance vehicles, only available to residents of Minnesota, pre-owned vehicles must be under 100,000 miles, ask dealer for details.