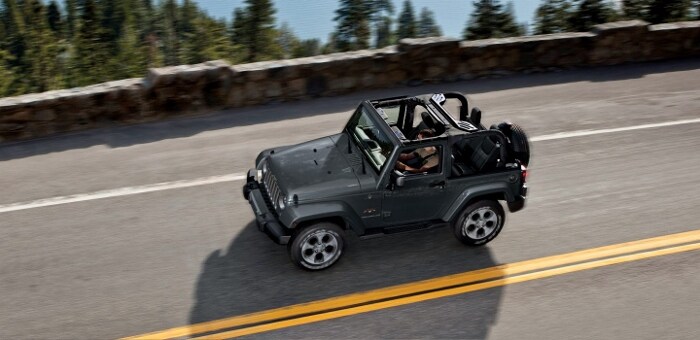 The Jeep® brand of vehicles is as iconic as it is accommodating to different types of drivers. Here in the Kimball and greater St. Cloud, MN, areas, that's great news for us. For generations models like the current 2018 Jeep Grand Cherokee, Jeep Grand Cherokee, and Jeep Cherokee have embodied all the rugged history of the brand while offering refinement, comfort, and road-worthiness. But for 2018, it seems that the brand's most rugged offering, the 2018 Jeep Wrangler, has gotten several tweaks which make it more of a daily driver.
While we love the Jeep Wrangler here at A. M. Maus and Son, we recognize that it's most popular among off-road aficionados and not quite as popular for the daily road warrior. However, the new fourth-generation model may change that for some drivers. Other than keeping its iconic character and overall look, the new 2018 Jeep Wrangler is basically brand new from the ground up. The doors can still come off, the windshield can still fold down, and depending on which top you choose, that can be removed as well.
Updates to the ride quality and your overall comfort have also been greatly improved. The interior sports a redesign that includes more padding and longer armrests for comfort. Plus, the latest Uconnect® infotainment system adds to the more modern and comforting feel, as do the five available USB ports, larger rear seat, and extra cargo space. It also rides smoother and quieter than ever before due to the all-new high-strength steel structure, which gives it a lighter and stronger frame.
The new 2018 Jeep Wrangler is set to go on sale early next year. In the meantime, visit your local Jeep dealer in Kimball, MN, for all your vehicle needs.