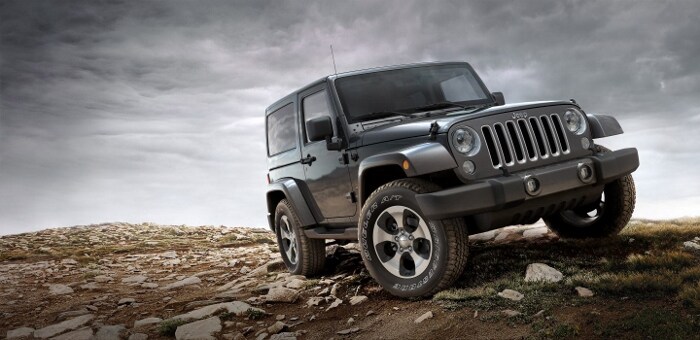 The closer we get to the release of the upcoming 2018 Jeep® Wrangler, the more that information seems to leak, which is fine news for us Jeep brand fans here at our Jeep and Dodge dealership, A. M. Maus and Son. The latest "news" to leak is that the upcoming Jeep Wrangler may be getting a 2.0-liter turbocharged I4 engine that puts out a whopping 368 horsepower. This news comes from a leaked document that was sent to the National Highway Traffic Safety Administration (NHTSA).
Of course, nothing is certain yet as no official word confirms such an engine option. It should also be noted that this powertrain would be available on higher trims or a special trim of its own. However, if these numbers are accurate, it would mean that the Jeep Wrangler will have the highest specific-output I4 engine in production.
While a new, highly powerful engine option is great, there's a lot more we can expect and hope to see on the upcoming 2018 Jeep Wrangler. The new model will officially be unveiled at the Los Angeles Auto Show in December. It is set to have a whole new look compared to the current 2017 Jeep Wrangler as well as plenty of upgrades.
Some of the upgrades that fans are looking forward to are the addition of a Jeep Wrangler pickup, diesel power, aluminum body panels, full-time four-wheel drive, and even hybrid power. As far as how likely any of these changes are ranges. The only thing we know for sure is that a pickup is on its way, called the Jeep Scrambler, while hybrid power is something being talked about but not confirmed for the next model year.
We'll keep you updated on the upcoming Jeep Wrangler as we get closer to its debut. In the meantime, head on down to A. M. Maus and Son for any Jeep service or parts. You can find us at 21 Maus Drive in Kimball, MN.