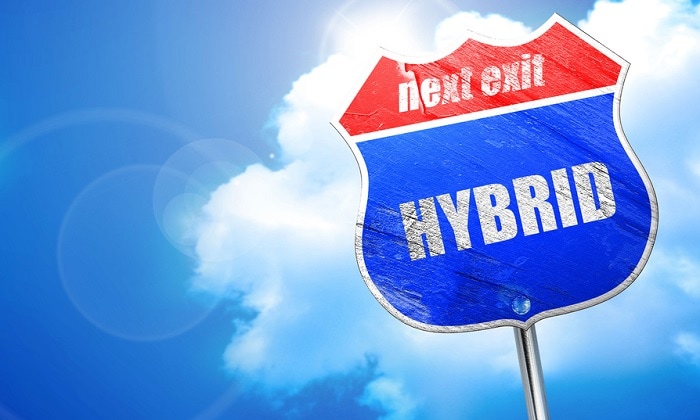 When you visit A. M. Maus and Son, you can expect to find a Chrysler, Dodge, RAM, and Jeep® dealership that will go above and beyond to ensure that all of your automotive needs are met in full. On top of our dedicated staff, we also offer a wide selection of vehicles from the industry's top manufacturers. We are passionate about all things automotive, so it makes sense that we are excited to see whether 2020 will bring the rumored plug-in hybrid Jeep Wrangler.
2020 is bound to be a big year for Jeep. From the confirmed rumor of the new Jeep pickup, the Jeep Gladiator, to the elusive rumors about adding more hybrid vehicles to the Jeep family lineup, such as the hybrid Jeep Renegade, there's a lot coming from the brand. No matter how you spin it, 2020 is going to drastically change the face of the Jeep brand, for the better.
Jeep vehicles have always been impressive in their own right. SUVs like the Jeep Grand Cherokee, which offers the rugged versatility of a Jeep Wrangler with all the comfort of a full-size SUV, or the Jeep Renegade, with its spunky design and off-road capability, have all turned the heads of Jeep brand fans. However, the term 'hybrid' has always been far removed from the Jeep brand; that'll change come 2020.
There are some fairly solid rumors that Jeep plans to unveil a plug-in hybrid version of the Jeep Wrangler. Currently, the 2019 Jeep Wrangler already offers a degree of improved fuel economy, offering an EPA-rated 22/24 mpg city/highway, compared to the 2018 model's 18/23 mpg city/highway rating. Motor Trend has even speculated that this new fuel-sipping Jeep Wrangler will be powered by an engine similar to the hybrid Chrysler Pacifica which is rated at 32/33 mpg city/highway.
If these speculations are to be believed, the 2020 Jeep Wrangler will be Jeep unlike any other.
While the 2020 Jeep Wrangler is still some ways off, you can whet your appetite with the 2019 Jeep Wrangler at A M Maus and Son. Our team can set you up with a test drive, and help you find the Jeep Wrangler that's right for you. At A M Maus and Son, your satisfaction is our priority.