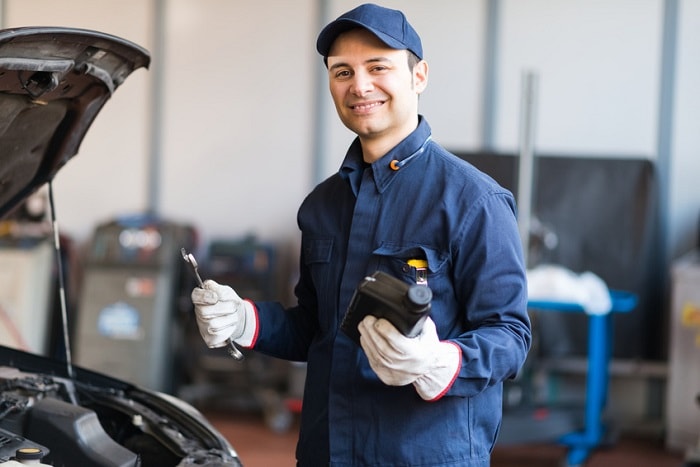 Vehicle maintenance is one of the most important and often overlooked aspects of car ownership. If you're looking for a Chrysler dealership near me to handle all of your service and repair needs, check out A.M. Maus and Son Inc. in Kimball, MN. We service Chrysler, Dodge, Jeep®, and RAM model vehicles. Our location also serves the nearby communities of Hutchinson and St. Cloud, MN. Not sure if your new Chrysler Voyager needs an oil change?
Here are the top signs it's time for an oil change:
· One common visual sign that you're due for an oil change is exhaust smoke. If you notice that there is visible smoke coming from your car's exhaust pipe, your oil is old and /or dirty and needs to be replaced.
· If the check engine light is illuminated, bring your vehicle into our car service center as soon as possible. The sooner you bring your car in for an oil change, the less wear and tear your engine endures.
· Another obvious sign that your car needs its oil changed is that it's been a while since your last service appointment. We recommend that drivers every 3,000 to 6,000 miles; or every three to six months. How often your vehicle needs an oil change will vary by model and your typical driving mileage.
· Lastly, if your car is making any unusual noises while you're driving, it's probably time for an oil change. This excess noise can be a sign that your engine's parts aren't properly lubricated and are rubbing against one another.
When your car needs an oil change, simple inspection, or any other necessary service, bring it into A.M. Maus and Son Inc. in Kimball, MN. Our service center employs only certified and experienced mechanics.